Junior Company of Dutch National Ballet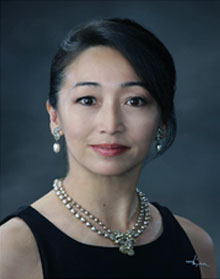 Caroline Iura
(Ballet Master for the Junior Company of Dutch National Ballet)
Ballet Master for the Junior Company of Dutch National Ballet
Carolane Lura was born in Los angeles and trained with Irina Kosmovska, former soloist of Ballet Russe de Monte Carlo.
At age 12, She was a Ford Foundation Scholarship, studying at American Ballet Theater School. At 16, She danced with The Washington Ballet and year later joined Dutch National Ballet where she became Principal and remained for 24 years. She has been praised for leading roles in classics such as Odette/Odile in Swan Lake, Aurora in <Sleeping Beauty>, Giselle, Clara in <The Nutcracker>, <Cinderella>,<Paquita>, <Tatania in <A Midsummer Night's Dream>, Kitri in Don Quixote>, Nikia in <La Bayadere> and the ballerina in <Petrushka>. In Balanchine repertories, she received acclaim in <Theme and Variations>, <Ballet Imperial>, <Tchaikovsky Pas de Deux>, <Brahms-Schoenberg>, <Symphony in C> and <The Four Temperaments>, She danced many ballets by prominent Choreographers such as Hans van Manen, Toer van Schayk, Rudi van Dantzig, Wayne Eagling, Karin von Aroldingen, Bart Cook, Sean Lavery, Pat Neary, John Taras, Tatiana Leskova, Olga Evreinoff, Ed Wubbe, Nanette Glushak and Sarah Lelsand, to name a few.
In 1981 she won the silver medal at the International Ballet Competition in France
In 1982, the incentive prize from the Friends of the Dutch National Ballet
In 1990, the Alexandra Radius Prize
In 1997, Oeuvre Prize from the dancers Funds Foundation
In 2002 and now guest ballet master, teacher and repetiteur for Dutch National Ballet, Scapino Ballet Rotterdam, English National Ballet and other companies. She has taught at the Royal Conservatory The Hague and National Ballet School Amsterdam.
Since 2013 she has been Ballet Master for the Junior company of Dutch National Ballet.
Junior Company of Dutch National Ballet 소개

www.operaballet.nl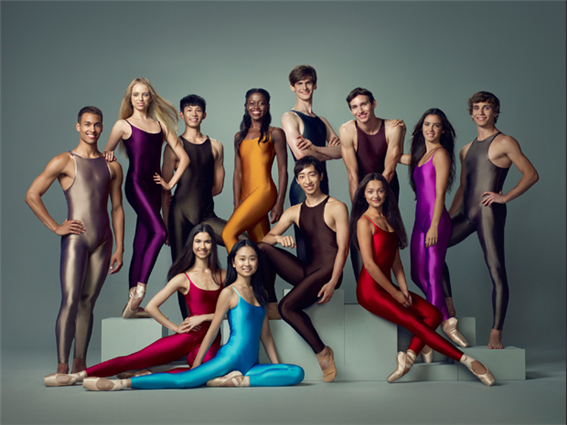 The Junior Company starts up on 1 August. This collaboration between the company and the National Ballet Academy trains talented young dancers between the ages of 18 and 21 and gives them the opportunity to move up into the ranks of Dutch National Ballet. Christopher Powney, as artistic director of the Ballet Academy at that time, assisted in establishing the Junior Company.